Kink.
Kink it up a notch with our curated selection of BDSM sex toys and goodies. Blindfolds, restraints, paddles, floggers, cuffs, collars and clamps...we got you, bb. All youve got left to do is communicate your boundaries, pick out your safe word and get to playing.
Shop for All Kink.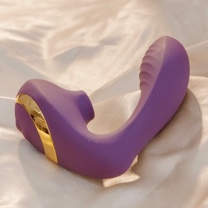 We're giving away Bellesa Vibrators!
Enter your email for a chance to win.