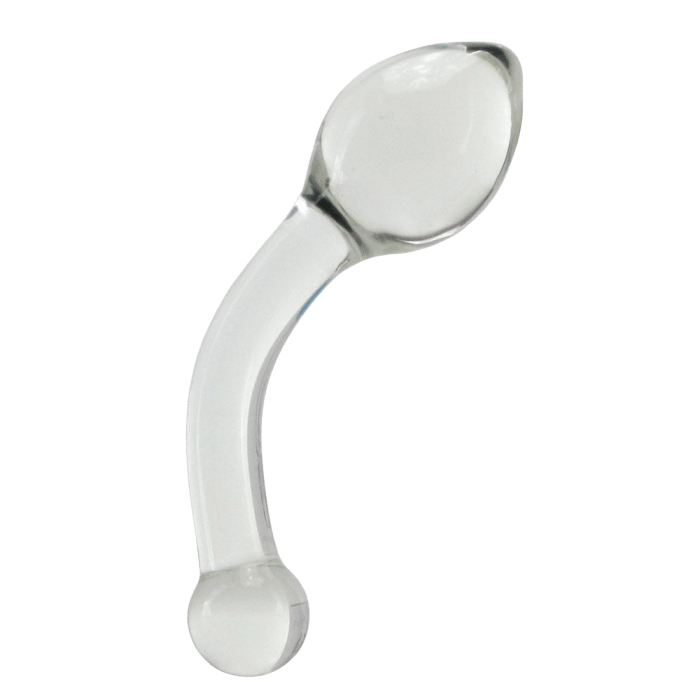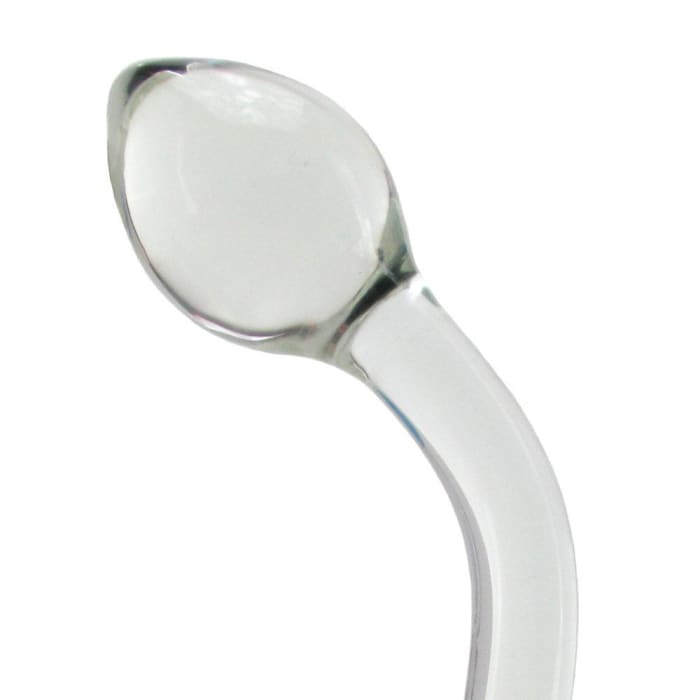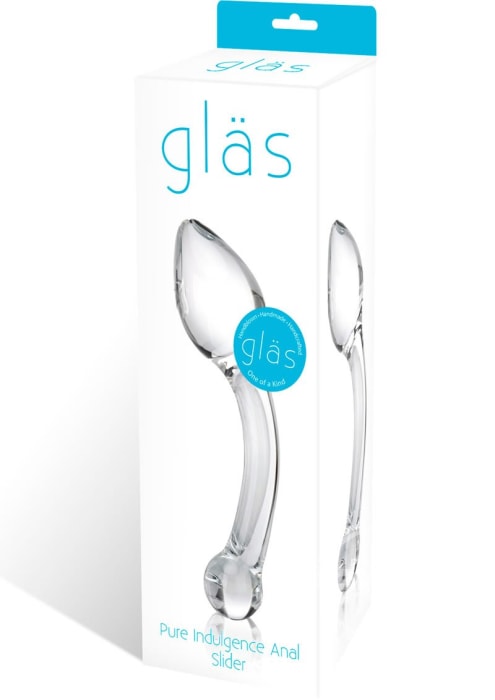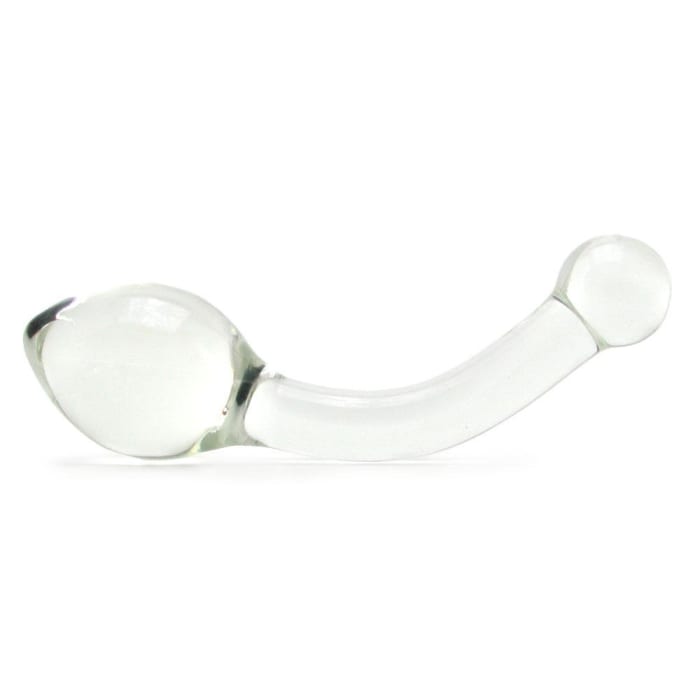 Glas
Pure Indulgence Anal Slider
The natural curve and flared head of this beautiful clear glass sex toy create the perfect conditions for deep P-spot penetration. A little lube makes this toy incredibly slick, and deep penetration will intensify orgasms exponentially. Fracture-resistant and hypoallergenic, this toy can be easily cleaned. Retains heat and cold for increased stimulation. Compatible with all lubricants. 
The Indulgence is notably shaped to bring the tip in immediate contact with the nerve-ending packed anal or vaginal wall and both male and female g-spots. Smoothly tapered and perfectly curved at the bulb, the Indulgence, though quite large, inserts remarkably comfortably, reaching effortlessly upward toward the prostate.
Length: 7"
Insertible Length: 5.5"
Girth: 6.3"
Width: 1.9"